Winter troll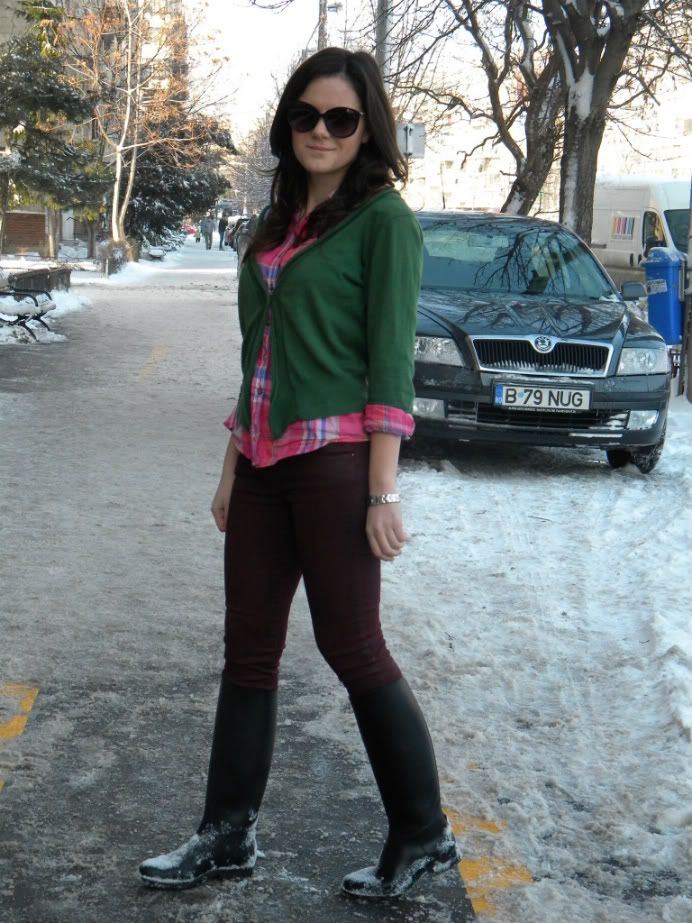 Zara cardigan and jeans, Decathlon rubber boots, H&M shirt
I almost hate winter and these snow mountains! As a child, I used to love snow because my only concern was to build a snowman. Now, things are different. I have to fight with the snow mountains on and near my car just to get it out.
Have a great sunday!


Tags: fashion blogger, snow, winter, winter troll, zara cardigan
This entry was posted on Sunday, January 29th, 2012 at 9:01 am and is filed under Today's outfit. You can follow any responses to this entry through the RSS 2.0 feed. You can leave a response, or trackback from your own site.
3 Responses to "Winter troll"
PEPA says:
Andreea? says:
stilistele says:
Leave a Reply



followme

Posturi recente

Fashiolista

Categories

Arhiva

Recomandam