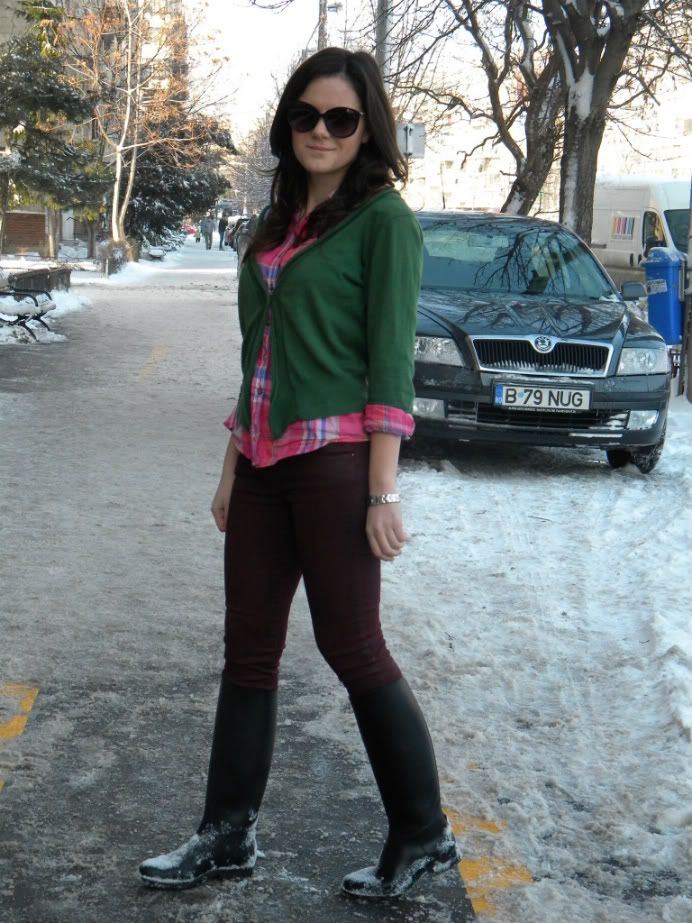 Zara cardigan and jeans, Decathlon rubber boots, H&M shirt
I almost hate winter and these snow mountains! As a child, I used to love snow because my only concern was to build a snowman. Now, things are different. I have to fight with the snow mountains on and near my car just to get it out.
Have a great sunday!