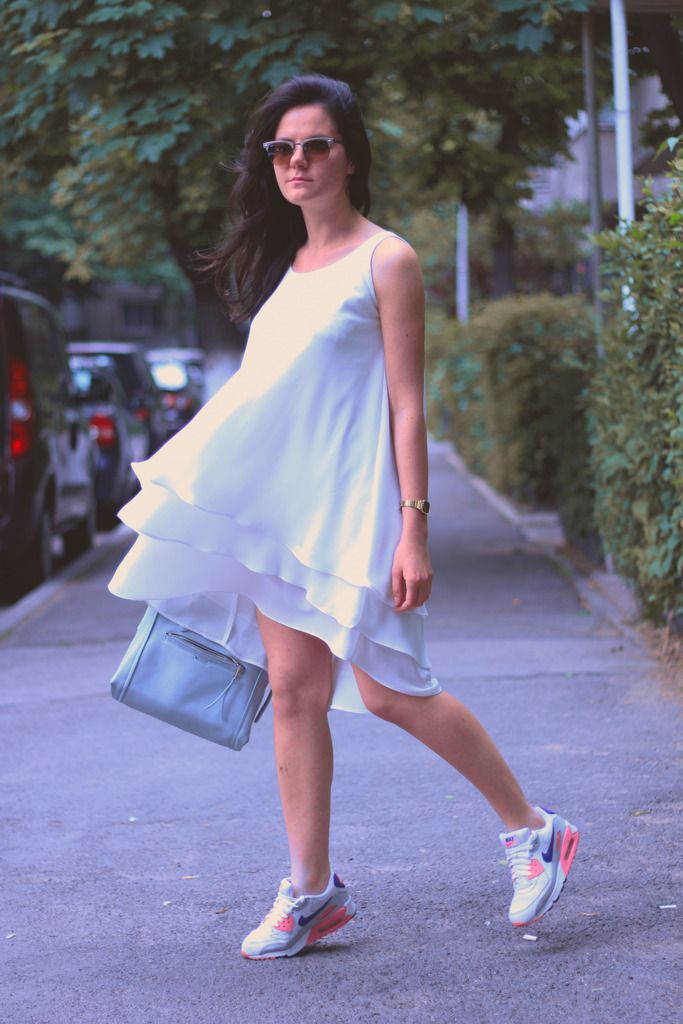 This is the dress that I will be wearing over and over again this summer. Kiddin'..I'm not going to wear a single and moreover, white dress this season. I'm going to make this dress on all the colours I like :))
I'm thinking green, grass green and lavander or maybe mustard.
5 m of fabric were necessary for the three layers dress. Yes, I know a looot but I'm very happy with the result.
And I think I found the most cool, refreshing fabric for this summer. I'm really not feeling the dress when I'm wearing it.
You can find IT here