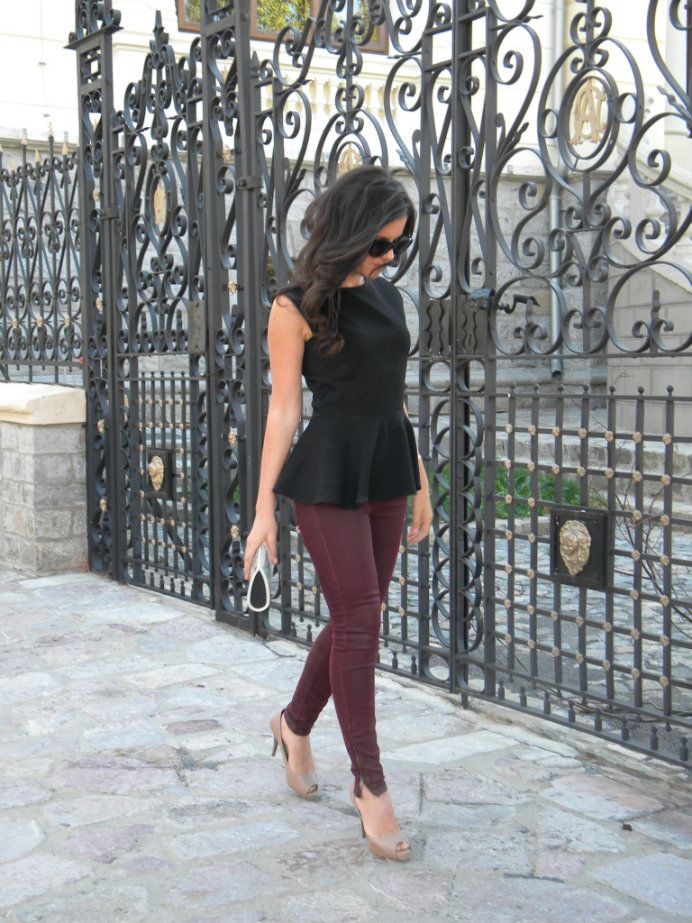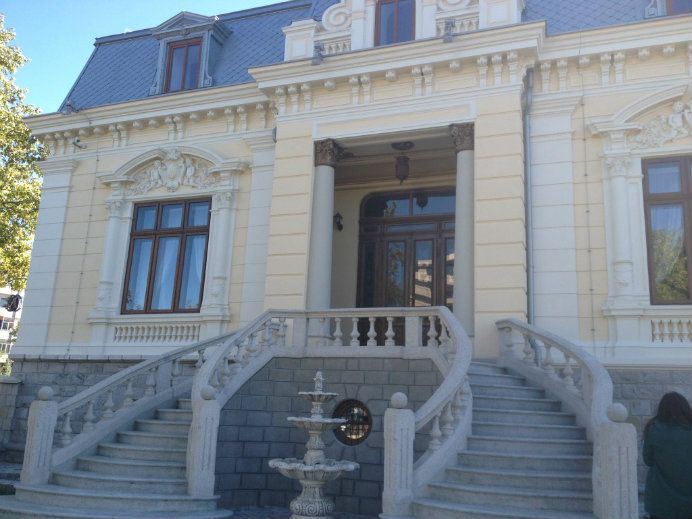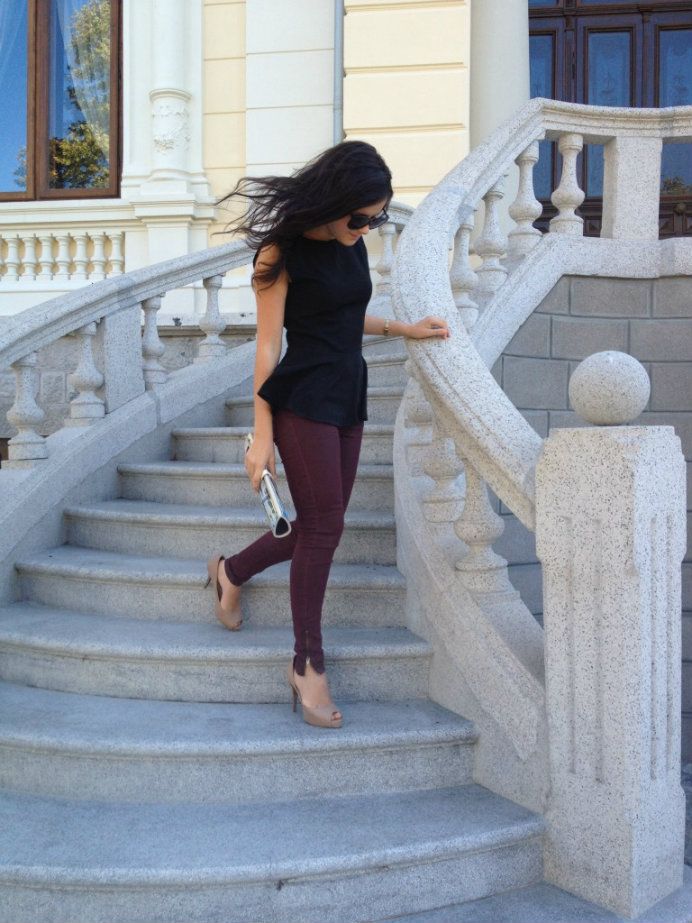 Zara jeans&shoes, PEPLUM BLOUSE made by me (you'll see it soon in the
SHOP
section), ASOS clutch
 I decided to take photos for my outfit at the "Avramide memorial house" (in Tulcea). For a long period of time, this was the "Danube Delta" Museum. After the museum was moved in a bigger building, this house was restored and now it looks amazing!
I thought that would be a great opportunity to show you some nice places from my hometown. The house was built in 1890 by the Greek aristocrat, Alexandru Avramide. It's one of the oldest and beautiful buildings in Tulcea that remained after World War II and after the demolition period in the communism.
I made a new item for my shop section: http://gabrielaciobanu.com/shop – the black peplum blouse. I'll soon post it in the section with all the details. Can't wait to show you all the other colours I made the peplum top.
Another great news is that I'll see you at the ABSOLUTELY FABULOUS FAIR – September edition on 15th, more exactly. I'll bring all the goodies that you can see in my shop and some other surprises that I haven't posted yet. So stay tuned and join the event on facebook:
       I'll make a special post about Ab Fab with all the details and the print, very soon.
Follow me on 

Facebook

|

Twitter

|

Pinterest

|

Instagram

|

Tumblr

|