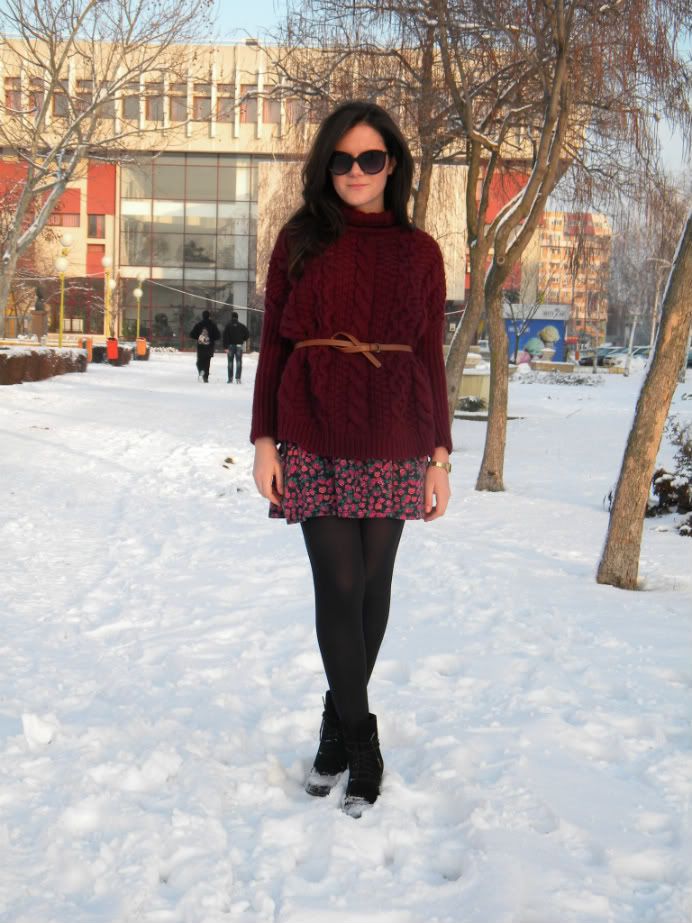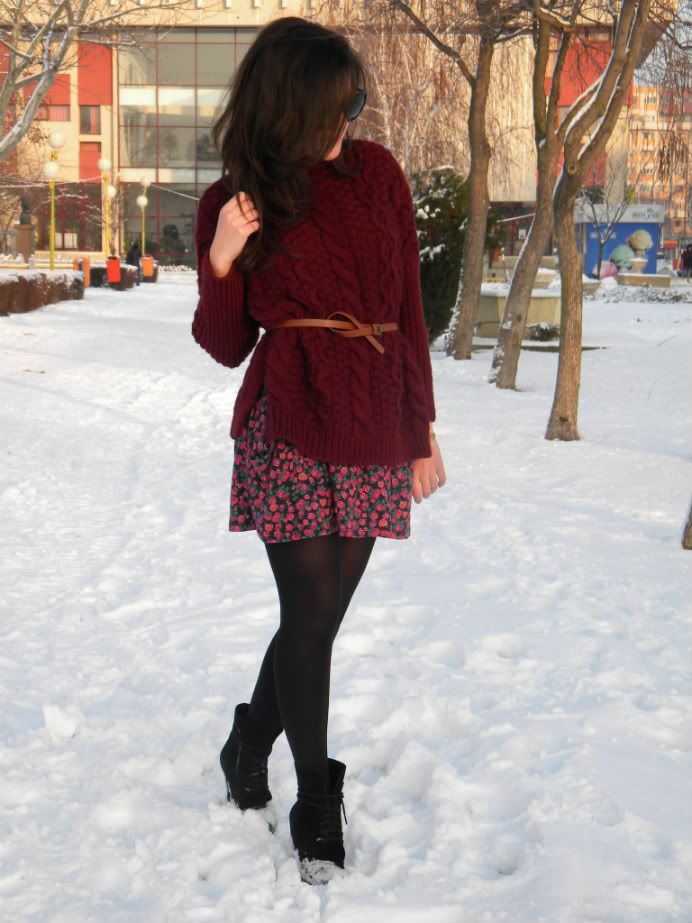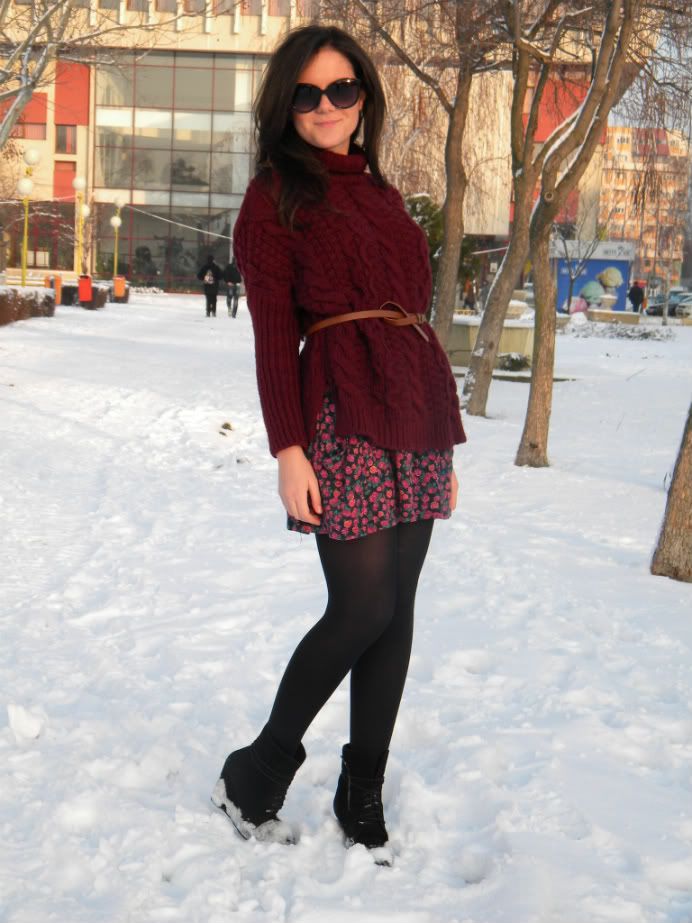 Glow sweater, Zara skirt & wedges, Casio watch
After -20 degrees, +0 degrees feel like heaven! Also, it's good news because I'm currently in Tulcea and I really need to get to Bucharest tomorrow for my last exam. So, keep your fingers crossed for me because I need a "nice" weather for tomorrow and a lot of luck not to remain buried in snow in the middle of nowhere.
In the last photo, my face look like is painted with chalk)) It's just the snow and the bad light.